Our plants ship throughout the year when weather permits, but the 12 inch or larger plants do not ship to AZ, CA, LA, or TX. None of our plants ship to HI or AK.
Miracle fruit plants are tropical rainforest plants and should be treated as such. This means outside of Florida, you will need some type of greenhouse, or a dedicated grow room to keep the plant during the cold months.
We ship our plants on or before the dates listed below (unless weather prevents shipping). Delivery takes between 2-5 days.
For all orders, be sure to enter (or email us) your correct shipping address, and a phone number where you can be reached.
Estimated Shipping Schedule:
Seedlings: 08/02/2016.
Plants larger than 12 inches: 08/02/2016.
---
Miracle Fruit Seedlings (Synsepalum dulcificum) - 6 months +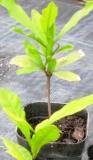 These miracle fruit seedlings are more than six months old. They are generally 3-6 inches tall. The price per plant is as low as $9.20 per plant plus $9 shipping per order. Miracle fruit seedlings make great gifts for all ages.


---
12 - 14 inch Miracle Fruit Plants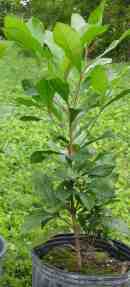 These mature 12 to 14 inch trees are over 2 years old and just beginning to produce fruit. With proper care, they will produce fruit regularly, and you could expect to harvest 25-50 fruit in the first year. In the second year, you can expect to harvest 50-100 fruit! The price is $19.99 per plant plus $20 shipping per order.


---
20 - 24 Inch Miracle Fruit Plants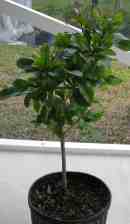 These 20 to 24 inch trees are over 3 years old and regularly producing fruit. You could expect to harvest 150+ fruit in the first year. The price per plant is $69 plus $20 shipping per order.

---